Loyalty Points Earned Us Our Maui Dream Vacation
PointsCrowd is a community-supported platform. When you apply for a credit card, make an order, or otherwise interact with the advertisers through the links on this page we may earn an affiliate commission. This helps us maintain and develop the platform further at no cost to you.
Life has had its share of challenges over the past year, especially with all the added Covid restrictions. As a family of three with a one-year-old, it's been tough on everyone. Like most people, we've been dealing with pandemic burnout. So, when travel restrictions started to loosen up, we figured the time was right to plan a trip.
Our dream vacation was a family trip to Maui, Hawaii. We chose the 'Valley Isle' for the beautiful, world-famous sandy beaches and numerous activities like snorkeling at Molokini Crater, with its spectacular coral and tropical fish. We knew this trip would cost several thousand dollars, between airfare and accommodation. After researching online, we discovered some excellent credit card sign-up offers that would save us money towards our vacation and continue earning us points for future trips.
We took comfort in knowing that the companies we were selecting are trusted and American-based, offering excellent travel incentives. Not only that, but they also gave us extra perks that really made our planning easier.
Hawaii On Points? Yes, Please!
We signed up for the Alaskan Airlines Visa card through Bank of America credit card partnerships. This online-only offer instantly gave us 60,000 bonus travel miles plus Alaska's Famous Companion Fare for only $121—all we had to do was spend over $3000 within 90 days, enough to cover both adult roundtrip fares! The timing was perfect, and by joining, we also received up to 6 checked bags for free, which came in very handy traveling with a baby.
The next step was to find the perfect place to stay. After more online research, we found Marriott's special cardmember offer, which at the time came with a bonus of 5 free nights worth up to 50,000 points each! That totaled up to 250,000 Bonvoy points if we spent over $5000 within 90 days.
We booked into the Sheraton Maui Resort and Spa. Thanks to the loyalty points earned for signing up, we were upgraded to a beautiful Moana oceanfront room, even though we were only on the Bonvoy Silver tier. With over twenty oceanfront acres to explore, our family got to witness whale watching and the famous nightly cliff diving, experienced pampering spa treatments, and enjoyed sumptuous dining.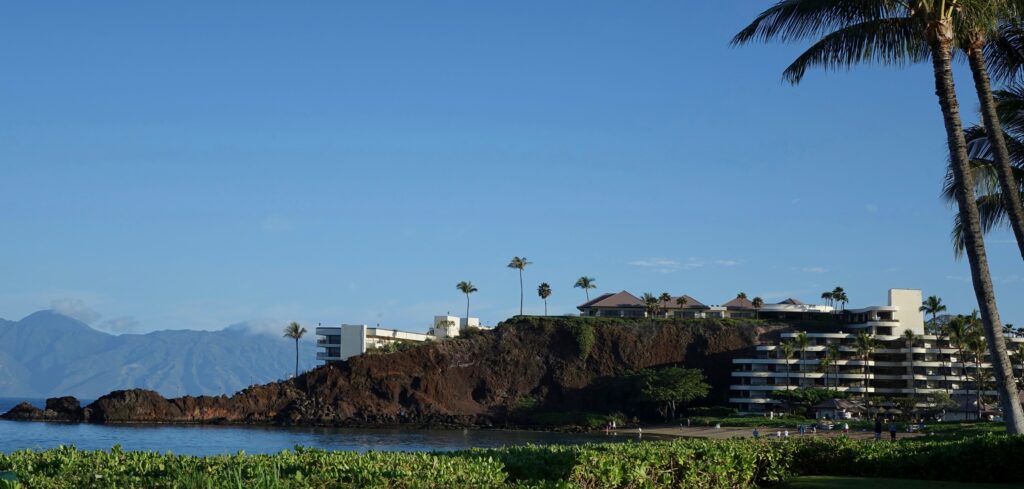 Our Maui dream vacation came true, and we came home with unforgettable memories. We can't wait until our next family adventure, and it was all thanks to taking advantage of these two unbeatable credit card online offers. Today, we continue to earn points while spending on everyday things and get to enjoy all the other great benefits these card companies provide.