Fly Unlimited With The Frontier GoWild Pass
PointsCrowd is a community-supported platform. When you apply for a credit card, make an order, or otherwise interact with the advertisers through the links on this page we may earn an affiliate commission. This helps us maintain and develop the platform further at no cost to you.
Introducing the Frontier GoWild! All-You-Can-Fly Pass! The latest Frontier announcement reveals an upcoming pass granting access to more travel on Frontier. The pass will have the following benefits:
Unlimited Flights for One Year
300+ Flight Days
Access to All of Frontier Destinations
Unlimited flights for One Year
Fly as much as you want with the GoWild! Pass. Take advantage of unlimited travel for an entire year. The pass gives you a 12-month period to book flights on Frontier free of charge. You can go anytime and anywhere with eligible flights.
300+ Flight Days
The Frontier GoWild Pass gives you access to almost an entire year of travel days. Users have access to booking flight reservations on more than 300 days. In addition, Frontier announced that there will be blackout dates, although the exact dates haven't been mentioned yet.
Access to all of Frontier Destinations
Pick a destination and go! The Frontier GoWid Pass will give access to all Frontier flight destinations. It currently operates routes to more than 85 locations around the US, including major cities like Phoenix, San Francisco, Miami, Atlanta, Chicago, Detroit, New York City, and Houston. The pass also gives access to international flights to more than nine countries. Visit popular destinations in the Caribbean—Jamaica, Puerto Rico, the Bahamas, Dominican Republic, St. Maarten—or Latin American hotspots—Mexico, Costa Rica, Guatemala, and El Salvador.
Frontier won't be the first major airline to release an all-you-can-fly pass. Other companies have tested different versions of a similar pass, while others continue to offer similar deals to their travelers. For example, Jet Blue has the All You Can Jet pass. It is most similar to the Frontier GoWild! Pass and gives access to unlimited flights on the airline for a year. Also, Alaska Airlines has the Alaska FlightPass, a subscription pass locking low prices to fly for one year.
One of the first airlines to release an unlimited travel pass was American Airlines with the AAirpass in 1981. This pass was a premium offering that cost $250,000; however, the Frontier GoWild Pass will target budget travelers.
Benefits of Using the Frontier GoWild! Pass
An all-you-can-fly pass seems like a dream for any traveler. It gives the gift of unlimited travel for an entire year, but that's only the start of the perks of having a Frontier GoWild! Pass. Since the pass is still unreleased, we can only anticipate that these will be some of the benefits of having the pass:
Flexible Travel
Go Anywhere
Budget-friendly Travel Options
1. Flexible Travel
The Frontier GoWild! Pass will be a flexible pass for flexible travelers. Reservations made using the pass are confirmed one day before the travel date, so it's an excellent option if you enjoy spontaneous trips and have the flexibility to reschedule if you cannot get confirmed. Also, since the pass gives unlimited flights, you have more flexibility when you travel throughout the year.
2. Go Anywhere
Plan a day trip to a nearby major city or add some stamps to your passport at one of Frontier's international destinations. Frontier continues establishing budget-friendly routes to the most trendy travel destinations worldwide. In Winter 2022, Frontier will begin flying the newest routes to the Caribbean and Central America. New routes are announced all the time, so you can anticipate even more destinations within the 12-month period of using the GoWild! Pass.
3. Budget-Friendly Travel Options
With travel rebounding from the pandemic declines, airline ticket prices are returning to their normal levels. Some destinations are even more expensive to travel to due to demand, rising gas prices, inflation, and other factors. Frontier continues to make travel affordable to the budget traveler and have access to more global destinations. With its unlimited travel capabilities, users will get more value out of it the more they fly.
Cons of the Frontier GoWild! Pass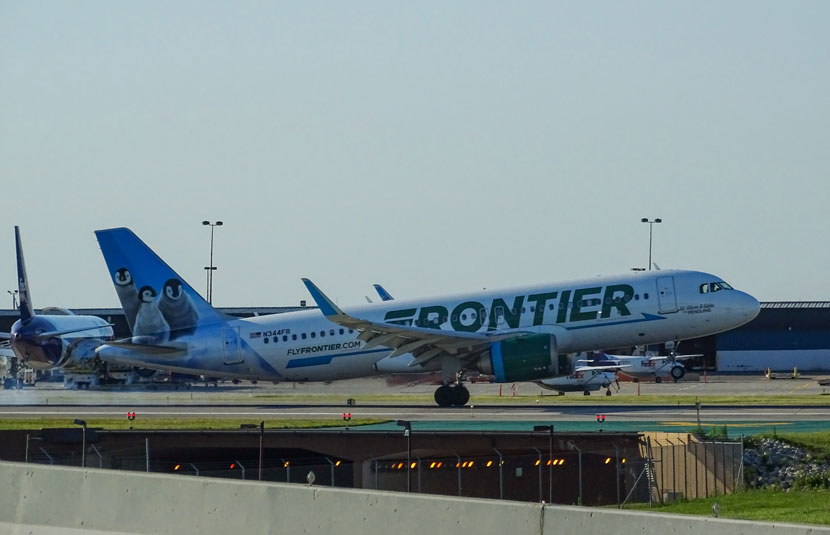 As good as an unlimited travel pass sounds, there are things to keep in mind when using it. The Frontier GoWild! Pass comes with restrictions, and uncertainty about full details on the pass can lead to other cons to having it. Before rushing to purchase the Frontier GoWild! Pass, consider these:
Confirmation Time
Limited Time Use
Baggage and Other Fees
1. Confirmation Time
Last-minute travel can be exciting for some, but most people aren't as flexible in their schedules. One of the downsides to making flight reservations with the pass is receiving your flight confirmation one day before your trip. Regardless of how far in advance you book, you will not know for sure if you have a confirmed seat on the flight until right before your travel date. This leaves little time for preparation and can be an issue for rebooking if your reservation gets unconfirmed.
2. Limited Time Use
Passholders have access to flight benefits for one year. Frontier Airlines does not have a subscription model, unlike other airlines with similar all-you-can-fly passes. The Frontier GoWild! Pass will have a limited number of passes available every year. So, you will have to join the waitlist for the passes again once your year expires.
3. Baggage and Other Fees
Frontier Airlines has made travel more affordable for budget travelers. However, the cheap flights starting at $19 only include the base fare for a one-way flight. Other travel fees include baggage, in-flight amenities, seat selection, etc. The Frontier GoWild! Pass gives you free unlimited flights but may not include the other associated expenses. Complete details about what will be included with the unlimited flights have yet to be announced.
When will the Frontier GoWild! Pass Be Available?
The Frontier GoWild! Pass was announced on October 28, 2022. But, unfortunately, with all the excitement in the travel industry over the news, flyers still have to wait before they begin jet-setting. The Frontier GoWild! Pass will be available during Spring 2023, but Frontier hasn't announced an official launch date.
It will be a timely release for the Frontier GoWild! Pass. It's soon after new international routes are added to Frontier's destinations in Winter 2022 and right before the busy Summer 2023 travel season. With the pass, flyers can take advantage of all the current and future routes on the airline.
Are you already a member of the Frontier Miles program? Upon announcing the upcoming all-you-can-fly pass coming to Frontier Airlines, the company emailed its frequent flyer members to claim a spot in line to get the GoWild! Pass.
The Frontier GoWild! Pass will have limited availability to those who can get it first. Frontier Miles members can reserve a slot for early access to the pass with no purchase commitment necessary. In addition to the early bird access, the card will be sold to members at a discounted rate.
Upcoming News About the Frontier GoWild! Pass
The announcement about the pass coming to Frontier is a teaser that left a lot of questions unanswered about the GoWild! Pass. Look out for news in the upcoming months with more details about the pass.
One of the biggest questions about the Frontier GoWild! Pass is about pricing. How much the Frontier GoWild! Pass cost is still unrevealed by the airline. However, since Frontier is a budget airline, you can expect it to be a pass targeted to attract more budget travelers to fill its 'five million empty seats.'
Flight details when booking with the pass haven't been announced yet. Policies on cancelations and other fees for baggage can affect the attractiveness of the Frontier all-you-can-fly pass.
In addition to the price, it's also unclear how many passes will be available per year. Frontier only mentions there will be a limited number of passes available. Staying up-to-date on upcoming news about the Frontier GoWild! Pass can help you secure a chance to purchase the pass when they're released next Spring.
Should You Get the Frontier GoWild! Pass?
We are still at least a few months away before the Frontier GoWild! Pass is available to the public. That gives plenty of time to consider whether the Frontier GoWild! Pass is right for you.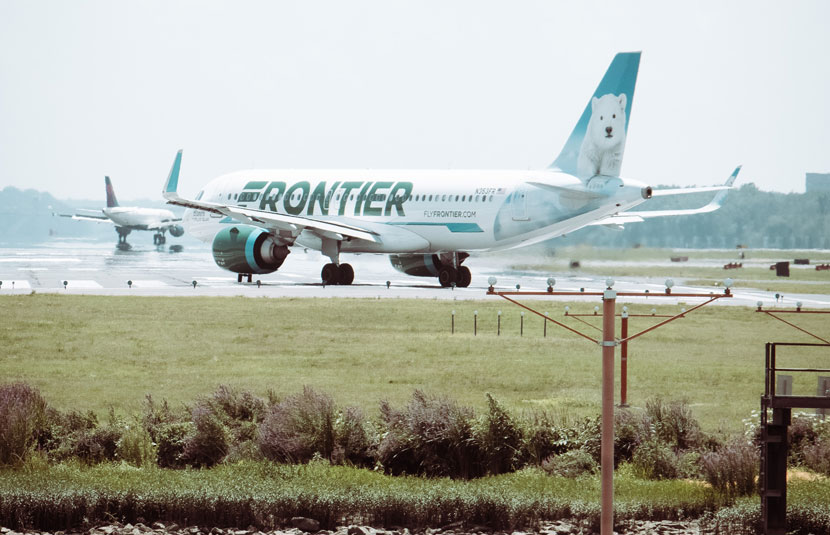 Frequent travelers on Frontier Airlines and members of the Frontier Miles program will benefit most from the Frontier GoWild! Pass. Having unlimited flights for an airline you already use can give you big savings over the year. If you haven't traveled on Frontier Airlines, check out its list of destinations to see if you can take advantage of its flight routes.
You should not get the Frontier GoWild! Pass if you do not want to travel on a budget airline or if you are not flexible enough to get value from it. We can assume the blackout travel dates will be major holidays like Christmas and Labor Day and dates in the summer. Not being able to use the pass on the most popular travel days means you will have to be flexible to find alternative dates for your trips.
As the release date for the Frontier GoWild! Pass approaches, future details about the pass will give more insight into whether it's right for you.