Delta Sky Club Updates Nov 2022
PointsCrowd is a community-supported platform. When you apply for a credit card, make an order, or otherwise interact with the advertisers through the links on this page we may earn an affiliate commission. This helps us maintain and develop the platform further at no cost to you.
Delta Sky Club lets travelers fly in style with its premium lounge and open only to those granted access. With lounge access becoming much more attainable and the rapidly increasing number of travelers in the sky, Delta Airlines has responded with significant updates to its Delta Sky Club policies. Now, travelers can enjoy an exclusive experience as the lounge was intended for—while other travelers feel left behind on the tarmac by losing their access.
See how the new Delta Sky Club updates can impact the next time you fly Delta.
Changes to Delta Sky Club Access
It's been a big year for Delta Airlines, announcing everything from new Delta Sky Club locations to revolutionary Parallel Reality technology providing a futuristic way to view your boarding information. But, unfortunately, the flow of good news has been met with a compromising announcement helping regulate the surge in popularity of its lounges.
On November 30, 2022, Delta announced via its news hub that it would be making the following changes:
Price increases for Delta Sky Club Membership
Choice Benefits updates for Diamond Medallion Status members
Restricted access for Select Delta travelers
Price increases for companion guests
Price increases on the Delta Sky Club Membership
Although Delta Sky Club is one of the airline's premium travel perks, it's an experience that all Delta travelers can experience. Currently, all travelers flying on Delta can purchase a Sky Club Membership to get Delta Sky Club Lounge access. So, regardless of your flight cabin and member status on Delta Airlines, you can enjoy the full benefits of the lounge.
The latest update includes price increases for both Delta Sky Club Memberships:
| | | |
| --- | --- | --- |
| Membership | Current (2022) | After 2023 Update |
| Individual Membership | $545.00 or 54,500 miles | $695 or 69,500 miles |
| Executive Membership | $845.00 or 84,500 miles | $1495 or 149,500 miles |
Choice Benefits updates for Diamond Medallion Status members
Diamond Medallion Status is reserved for only the most elite Delta travelers who reach this peak status level offering a host of perks. But even these loyal flyers can expect to see changes that limit the benefits they can enjoy for the following year.
Every year, Diamond Medallion Status members get three credits to select travel perks, such as a Delta Sky Club membership, 25,000 bonus miles, a $200 travel voucher, and more.
Delta Sky Club access currently requires travelers to redeem (2) Choice Benefits, leaving one more benefit to choose from. The 2023 update will increase the cost to (3) Choice Benefits, making it the only perk Diamond Medallion Status members can enjoy for the travel year.
Restricted access for Select Delta travelers
In addition to increasing the price of a Delta Sky Club Membership, it's also restricting the travelers able to purchase it. Current Delta Sky Club rules allow travelers in the main and premium cabins to use their membership status to enter the lounge when flying on Delta. Unfortunately, the upcoming update makes purchasing a Delta Sky Club Membership only available to travelers flying in one of Delta's premium cabin experiences, which includes Premium Select, First Class, and Delta One passengers.
Travelers flying in the main cabin and basic economy can no longer purchase access to the Delta Sky Clubs. Instead, travelers booking seats in these cabins must have alternative access via an American Express card.
Price increases for companion guests
Not flying alone? Delta Sky Club allows travelers with access to the lounges to invite guests to accompany them and enjoy all lounge benefits. Executive Delta Sky Club Membership remains unchanged, with free admission for up to two guests every visit. However, there will be a price increase for Individual Members and American Express Card members who both must purchase a Delta Sky Club single visit pass for their guests or family (which allows a spouse/domestic partner and children under the age of 21).
The price will increase as follows:
| | | |
| --- | --- | --- |
| | Current (2022) | After 2023 Update |
| Companion Guests (per visit) | $39 | $50 |
Other Updates to the Delta Sky Club
The upcoming 2023 updates to the Delta Sky Club undoubtedly exclude a large segment of its flyers from enjoying one of its most popular travel day perks. Fortunately, news about price increases also includes details about upcoming excitement that Delta Sky Club members can look forward to.
Starting in 2023, Delta Airlines will begin rolling out the following:
Real-time Delta Sky Club occupancy tracker
New Delta Sky Club locations
Improved Delta Sky Club Experience
Real-time occupancy tracker in the Fly Delta app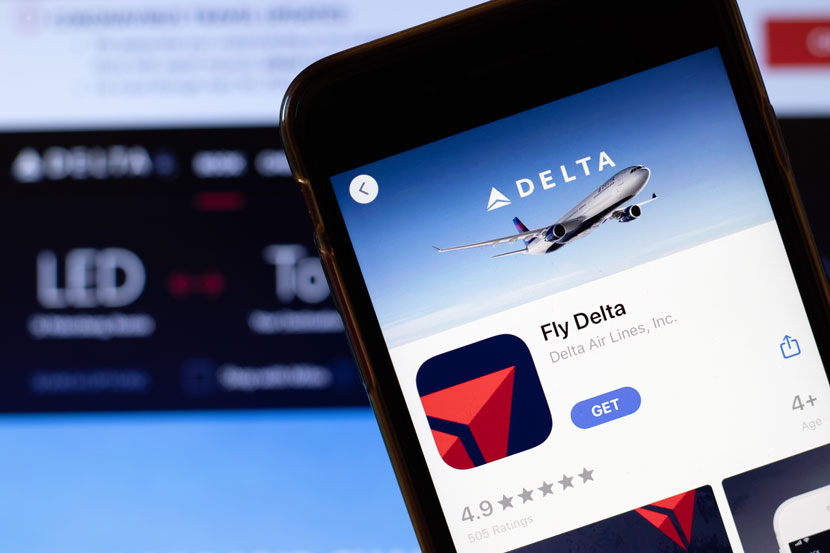 Airports are becoming much more tech-savvy, allowing travelers to use Google Maps to navigate terminals and even order delivery to their boarding gate. Delta Sky Club announced its addition to the airport tech renaissance with a real-time occupancy tracker.
The Fly Delta app will soon get the tracker feature via the Delta Sly Club section. It will show travelers how many people are currently in the Delta Sky Club for your airport, indicated by "not busy" to "extremely busy." So, whether your airport has one Delta Sky Club or multiple (the Delta hub at Hartsfield-Jackson Atlanta International Airport has nine), you'll know the best lounge to visit before you check in.
According to Claude Roussel, the Delta Sky Club Managing Director, the occupancy tracker is for "empowering Delta Sky Club customers with greater visibility" (via Delta News Hub).
New Delta Sky Clubs
Upcoming Delta Sky Club MSP-G Rending via Delta
In 2022, Delta Airlines opened several new Delta Sky Club locations, including a Spring opening of its new 30,000 square-foot LAX lounge and, most recently, a 22,000 square-foot lounge in Chicago's O'Hare International Airport.
Next year, the airline continues the momentum with new Delta Sky Clubs opening in these locations:
Kansas City International Airport (MCI)
John F. Kennedy International Airport (JFK)
Minneapolis – St. Paul International Airport (MSP)
Boston Logan International (BOS)
In addition, Delta Sky Lounges in the following airports will receive updates, relocation, renovations, and/or expansions:
Hartsfield-Jackson International (ATL)
Miami International Airport (MIA)
Newark Liberty International Airport (EWR)
Fort Lauderdale-Hollywood International Airport (FLL)
The upcoming Delta Sky Clubs (and upgrades) are focused on the airline's travel hubs, largest markets, and establishing it in new markets. Delta Sky Club members visiting these new locations can expect state-of-the-art facilities, updated amenities, and additional seating.
Improved Delta Sky Club Experience
Delta Airlines continues striving towards excellence for its passenger experience. To satisfy its loyal travelers, it will introduce new perks at Delta Sky Clubs.
The wait is over. Top-tier Delta travelers (Diamond Medallion, Delta 360, and Delta One) will have priority access to the Delta Sky Club lounges. Each lounge entrance will have a designated line for these travelers to "skip the line."
Delta Sky Club is also making updates to its food menu. Delta Sky Club offers complimentary food for travelers and occasionally features a local chef via its Local Flavor program. Successful seasons with the program in select Delta hub airports will lead to the launching of the quarterly service in all hub airports beginning January 2023.
Re-instating Exclusivity to the Delta Sky Club
Delta Sky Club LAX via Delta
There are 50+ Delta Sky Club locations as the airline expands its portfolio into new markets, reaching even more loyal flyers. However, its promise of exclusivity and premium services is becoming more challenging to fulfill as more travelers begin to use them. The upcoming 2023 updates to the Delta Sky Club policies respond to this pending issue to its most valued travelers can enjoy the Delta airport lounges as they were intended.
According to the Delta Airlines announcement post, Delta hopes to achieve the following goals with these new policies:
Preserve the premium experience
All travelers (Basic Economy Class to Delta One) with valid access to Delta Sky Clubs, whether via membership or credit card perks, can enter. With more travelers taking advantage of credit card reward access to the Delta Sky Clubs or opting to purchase memberships, the lounges have started losing their appeal as an exclusive perk. Increasing the barriers to entry eliminates the ability to "buy" yourself into the lounges and limits it only to those who earned it.
Reduce overcrowding
The Delta Sky Club 2023 update announcement comes just days after Thanksgiving weekend 2022. The staggering estimated six million travelers over the weekend (according to Delta New Hub) represents nearly a return to normal holiday travel levels landing just below its 2019 figures for the same period. And while many travelers saw Delta Sky Lounges at Delta hubs across the country reaching capacity and creating a less-than-premium experience, recent reports by the Telegraph show that the issue isn't anything new. 
Raising the entry requirements with price jumps and flight status will instantly reduce the number of travelers able to enter the Sky Clubs.
How the Delta Sky Club Access Changes Will Impact Travelers
The Delta Sky Club policy changes will go into effect starting January 1, 2023. It's an important date to remember, being another one of the busiest times to travel. Travelers who do not meet the new requirements for Delta Sky Clubs will be denied entry to the lounges.
Other important dates to remember:
January 1, 2023
Fees for annual Delta Sky Club memberships increase
February 1, 2023
Choice Benefits for Diamond Medallion Members will no longer include options to redeem for a Delta Sky Club Individual Membership and can no longer get guest passes when accessing the lounge with a Delta Reserve Card or other credit card access.
February 2, 2023
Companion guest price increases
Travelers on Basic Economy can no longer access the Delta Sky Clubs (without eligible credit card access)
International travelers with Diamond, Platinum, or Gold Medallion status can no longer access Delta Sky Clubs (without alternative eligible access)
Through its partnership with American Express, the following cardholders are unaffected by the new changes:
The Platinum Card® from American Express
Corporate Platinum Card®
Business Platinum Card®
Centurion® Card from American Express
Corporate Centurion Card
Delta SkyMiles® Reserve American Express Card
Delta SkyMiles® Reserve Business American Express Card
Delta SkyMiles® Platinum American Express Card
Delta SkyMiles® Platinum Business American Express Card
Other travelers excluded from the updates are Delta Gold, Platinum, and Diamond Medallion members traveling on a SkyTeam partner airline and those traveling on eligible SkyTeam Partner international flights.
Is Delta Sky Club Worth It?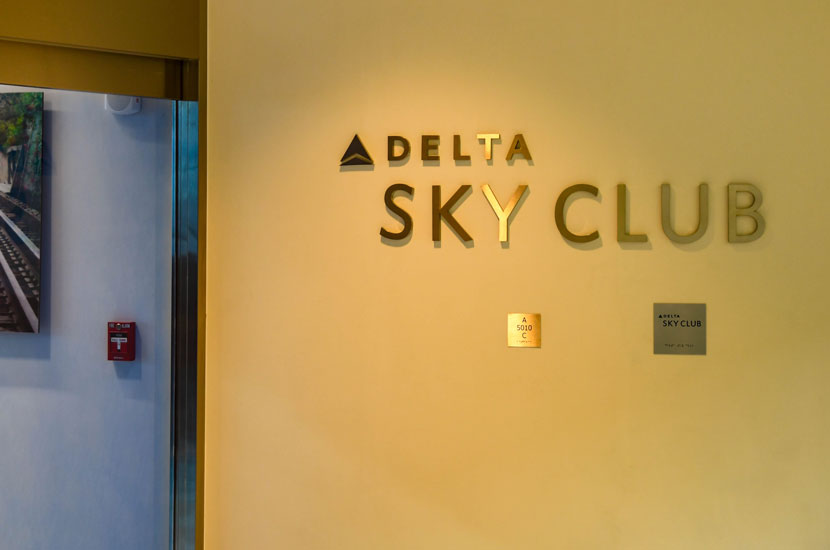 The upcoming Delta lounge updates come as good news to eligible travelers hoping to return to a more premium experience when traveling and bad news to those who can no longer enjoy its perks. But is it worth paying the increased fees or upgrading your status to regain access to the lounges?
By far, the most significant price change is for Delta Sky Club Executive Members (nearly 77% increase!). With an intent to re-establish the status of visiting Delta Sky Club lounges, it can be well worth the cost changes to purchase a membership. Infrequent travelers who initially only accessed the clubs because of their credit card reward perks shouldn't expect to see the same cost vs. value due to restricted access.
Delta Airlines wants to return exclusivity to the Delta Sky Club as it gears up for new lounge openings and perks. With 2023 just around the corner, it's a year that the airline hopes to usher in a redefined idea of premium travel.