Capital One Removing Non-Lounge Pass Benefits
PointsCrowd is a community-supported platform. When you apply for a credit card, make an order, or otherwise interact with the advertisers through the links on this page we may earn an affiliate commission. This helps us maintain and develop the platform further at no cost to you.
The Capital One Venture X credit card is popular amongst travelers thanks to its annual benefits and cardholder perks. However, this can soon change based on a benefit downgrade coming next month to the card. Will this minor change have a big impact on the airport experience for many travelers?
Capital One Removes Non-Lounge Priority Pass Benefits
In a subtle update to its credit card benefits, Capital One quietly announced the latest update that it will be removing all non-lounge benefits through the Priority Pass program.
Capital One partners with the Priority Pass lounge network, granting cardholders access to more than 1,300 lounges worldwide and other benefits such as restaurant credits, spas, and retailer discounts. With the new update, only access to Priority Pass lounges will be available for cardholders, while the other benefits will be eliminated.
The policy update is found in the Frequently Asked Questions about the Capital One Travel perk, stating, "Priority Pass non-lounge airport experiences (like dining, retail shopping, and spa discounts) are not part of the Visa Infinite® benefit program for Venture X cardholders."
The change impacts the overall value of the Venture X credit card but may come as a result of other factors evident in other popular travel credit cards.
About Priority Pass Non-Lounge Benefits
Airport lounges are the primary benefit of Priority Pass, with lounges found in more than 600 cities in 148 countries worldwide. Restaurants and spas are a growing benefit of Priority Pass, with a total of 28 restaurants domestically and other international locations. Priority Pass does not operate its own restaurants, instead partnering with established airport restaurants such as Johnny Rockets in Syracuse (SYR), The Fan Zone in Indianapolis (IND), American Tap Room in Washington DC (DCA), Outback Steakhouse in Argentina (AEP), Big Smoke Taphouse & Kitchen in London (LTN), and more.
Priority Pass manages its own spa locations, called Be Relax Spa, found in domestic airports, including Detroit (DTW), San Diego (SAN), Los Angeles (LAX), Atlanta (ATL), etc.
Priority Pass benefits give members a $28 credit towards meals at eligible restaurants and spa perks, such as a free massage in the airport.
The upcoming Capital One Credit Card removes access to these travel perks when using the credit card. However, lounge access will remain unchanged.
Capital One Venture X Cardholders Affected
The downgrade to the Capital One Venture X card will affect all cardholders, although many may not notice the difference in their overall travel experience. Restaurants and spas included within the Priority Pass network are not as widespread as the network lounges, and many airports don't have them.
The good news is that travelers wishing to eat at the airport can still enjoy complimentary food in Priority Pass lounges.
When will Capital One non-lounge benefits be removed?
Capital One will remove all non-lounge benefits starting January 1, 2023. Current cardholders can still enjoy non-lounge benefits, including restaurant credit and complimentary spa visits, until the change happens at the start of the year. After that, they will no longer have access to them using their Capital One Venture X credit card. Also, new cardholders applying for and receiving the Capital One Venture X credit card will not receive non-lounge benefits.
Keep in mind that your credit card anniversary does not affect the date the benefits will be removed—the change applies to all cardholders at the same time.
Capital One Venture X Remains Popular for Travelers
Even by removing non-lounge Priority Pass benefits, the Capital One Venture X credit card still provides many benefits. It offers several rewards when using the card, in addition to travel perks through its partnerships.
Travel rewards that will remain unchanged on the Capital Venture X credit card include the following:
New cardholders receive 75,000 bonus miles after minimum purchases of $4,000 within the first three months of opening the credit card account
Receive a $300 annual travel credit to use on bookings through Capital One Travel
Receive point bonuses every time you book through Capital One Travel
a. 10x miles per dollar spent on hotel reservations and car rentals
B. 5x miles per dollar spent on booked flights
c. 2x miles per dollar spent on all other purchases
Get 10,000 bonus miles on your credit card anniversary ($100 value)
Receive $100 credit for Global Entry or TSA Precheck registration
Capital One Venture X credit card travel perks that remain unchanged include:
Complimentary access to Capital One Lounges with up to two guests
Access to Priority Pass Lounges with up to two guests
Access to Plaza Premium Group Lounges with up to two guests
How to Get the Complimentary Priority Pass Membership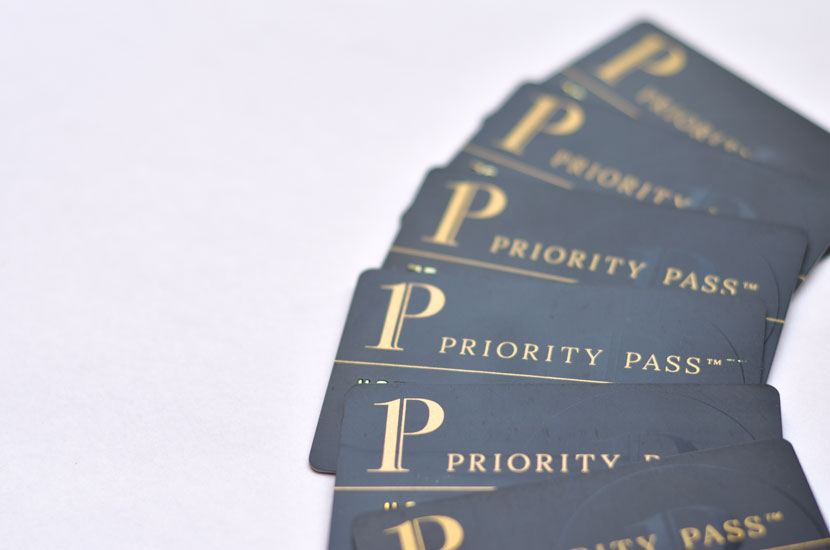 Since the Priority Pass membership downgrade doesn't happen until January 1, 2023, Capital One Venture X cardholders still have time to enjoy non-lounge benefits before they expire. If you're not yet enrolled in the complimentary Priority Pass membership, here's how you can set it up and start taking advantage of the benefits today:
Visit Capital One Priority Pass registration website
Register with your 16-digit credit card number
Enter your address to create your account
Enter your billing details (no cost, for identification ONLY)
Accept membership declaration
Click "Join" to finish the registration
Note that all Priority Pass memberships take up to two weeks after joining to become active. Although the non-lounge benefits will be removed from the program, signing up will grant access to the 1,300+ airport lounges around the world!
Is the Capital One Venture X Credit Card Worth It?
With all the benefits that come with the Capital One Venture X credit card, does removing non-lounge Priority Pass benefits change the value of holding the credit card?
It's unlikely that many cardholders signed up for the credit card strictly to access the Priority Pass dining and spa benefits since they're not the primary feature of the network. Therefore, eliminating the non-lounge benefits does not change the value of the card significantly.
Several factors could have affected the decision to remove the benefits, such as changes to the Visa Infinite® benefit program, which provided access and could have increased annual fees. Or examining current cardholder usage of the perk and finding it to be not such a popular feature.
The Capital One Venture X credit card has one of the best annual fees at only $395, a value quickly earned through travel rewards and perks. So, even with the downgrade, the card is still an excellent choice for travelers.
Other Credit Cards Downgrading Priority Pass Memberships
Using the Priority Pass Membership through the Capital One Venture X credit card grants access to the largest airport lounge network in the world. With both domestic and international lounge access, it gives cardholders flexibility regardless of what airline they're flying. The Capital One Venture X card isn't the only credit card taking advantage of the Priority Pass benefits—and it's not even the first credit card to remove some of the perks.
Capital One Venture X is the second major credit card to remove non-lounge Priority Pass benefits. American Express was the first to limit Priority Pass access for its cardholders in 2019. The news affected the following credit cards:
The Platinum Card from American Express
The Business Platinum Card from American Express
Hilton Honors American Express Aspire Card
Compared to the Capital One Venture X credit card, these cards from American Express provide only ten complimentary visits to the lounges instead of unlimited on Capital One. The cards also have a higher annual fee compared to the Venture X card.
With the CapOne Venture X card now downgrading memberships in 2023, it's a trend that could potentially follow on other credit cards that still offer Priority Pass non-lounge benefits.
Alternatives for Max Priority Pass Membership benefits?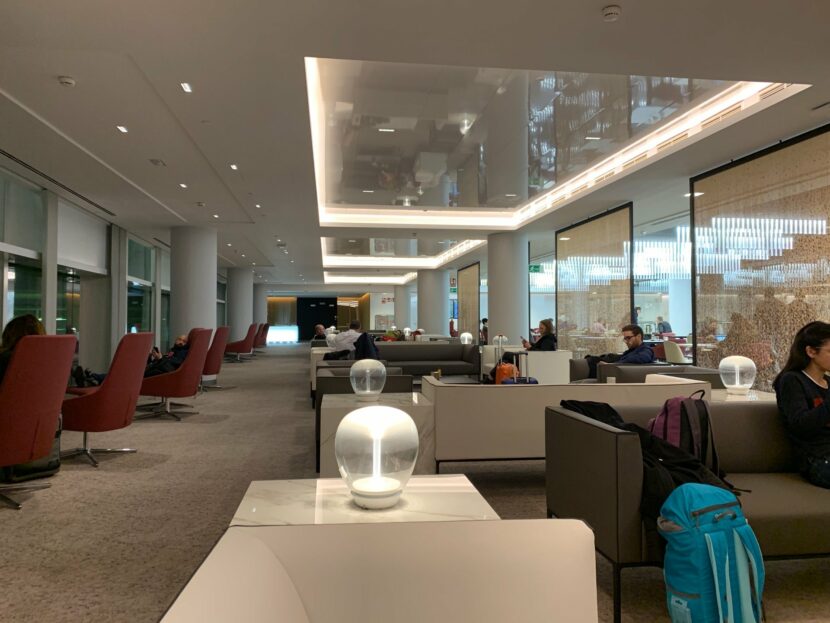 Are Priority Pass non-lounge access benefits important to your travel experience? Travelers can find alternatives to the CapOne Venture X card to still enjoy access to Priority Pass lounges and spas.
These credit cards have full Priority Pass memberships:
Chase Sapphire Reserve ($550 annual fee)
US Bank Altitude Reserve Visa Infinite Card ($400 annual fee)
Mastercard Black Card ($495 annual fee)
Citi Prestige Card ($495 annual fee)
The downside to these credit card alternatives is that the annual fee is much higher than the $395 annual fee on the Capital One Venture X credit card. Eliminating non-lounge benefits with Priority Pass could help maintain the attractive fee below $400. Still, there are tradeoffs to consider, such as additional travel perks, before making the switch.
Overall, it may not be worth switching credit cards just to retain access to non-lounge Priority Pass benefits. These soon-to-be-gone benefits of having restaurant credit, spa perks, and other retail discounts represent a small (and perhaps less popular) perk compared to all the other benefits gained by holding the Capital One Venture X credit card.
Do you think the Capital One Venture X credit card is still a good choice for travelers? Leave a reply letting us know why!