Avianca LifeMiles 115% Transfer Bonus
PointsCrowd is a community-supported platform. When you apply for a credit card, make an order, or otherwise interact with the advertisers through the links on this page we may earn an affiliate commission. This helps us maintain and develop the platform further at no cost to you.
This week is your last chance of the year to take advantage of the latest Avianca LifeMiles transfer bonus. So, if you have a family member or friend lacking a few extra LifeMiles points to take their bucket list trip, this is the perfect opportunity to pad their account and save money in the process!
Avianca LifeMiles Transfer Bonus Promotion
Via https://www.lifemiles.com/miles
For the third time this year, Avianca is running a promotion for its LifeMiles members to transfer miles to another member account and receive a 115% LifeMiles bonus in the process. The promotion began during Avianca's Cyber Week sales on December 1, 2022, and will end this week on Thursday, December 15, 2022.
Avianca also ran the promotion last year (2021) and likely will do it again next year in 2023, but it's best to act fast if you (or someone you know) have travel plans early next year. The promotion is one of the many great deals for accumulating LifeMiles in your member account.
Through this promotion, LifeMiles members can transfer up to 75,000 LifeMiles to another LifeMiles account and receive a 115% bonus. For example, if you transfer the maximum number of LifeMiles, you can turn your 75,000 LifeMiles into 161,250 LifeMiles instantly!
The 115% bonus on 75,000 LifeMiles calculates to 86,250 LifeMiles, but you can determine the amount for your preferred transfer bonus by using the following formula:
Total LifeMiles transferred * 1.15 = Transfer Bonus
The downside is that these bonus miles come with the standard cost of transferring Avianca LifeMiles. It's up to you to decide whether it's worth the price.
How Valuable is the Avianca Transfer Bonus?
Pay attention to the fine print because transferring LifeMiles on Avianca to another member account always comes with a price. The standard rate to transfer LifeMiles is 1.5 cents per mile. So, transferring the max 75,000 miles will cost a total of $1,125. But, with the bonus, it brings the cost per LifeMiles down to approximately 0.7 cents per mile ($1,125/161,250 LifeMiles)—it's the same value regardless of how many LifeMiles you transfer during the transfer bonus promotion.
According to NerdWallet, Avianca LifeMiles are worth approximately 1.2-1.3 cents each—it's the second highest miles value after Alaska Airlines. It even has Sweet Spot deals for flights on popular routes, and partnering airlines can give a value of 10 cents or more per LifeMiles used. Therefore, taking advantage of the bonus when transferring is an excellent deal!
Want even more value from this special Avianca transfer promotion? Transferring LifeMiles is categorized as an "airfare" transaction on credit cards. Using credit cards that give bonuses for airfare purchases can quickly rack up points and miles on your favorite cards or airlines. Here are a few credit cards to consider when completing the transfer transaction:
Chase Sapphire Preferred Card ($95 annual fee) – earns 2x points
American Express Green Card ($150 annual fee) – earns 3x point
American Express Gold Card ($250 annual fee) – earns 3x points
Citi Premier Card ($95 annual fee) – earns 3x points
Chase Sapphire Reserve ($550 annual fee) – earns 5x points
Capital One Venture X ($395 annual fee) – earns 5 miles per dollar spent on 'airfare'
The Platinum Card® from American Express ($695 annual fee) – earns 5x points
Even better than the AmEx, Citi, and Capital One cards have a 1:1 point transfer into LifeMiles.
Taking Advantage of the Avianca Transfer Bonus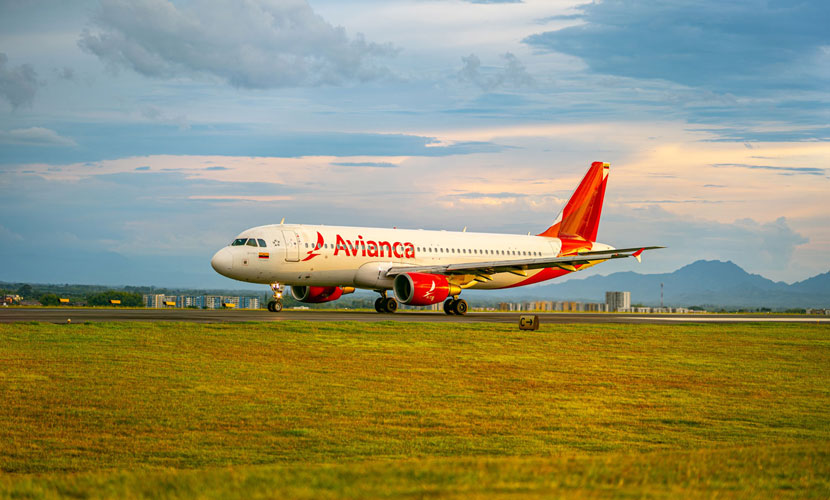 With the promotion ending at midnight on December 15, 2022, you have to decide quickly whether the transfer bonus is the right promotion for you. In case you're still on the fence, here are a few things to consider why it can be a great value to get the bonus:
Accumulate LifeMiles
Consolidate LifeMiles
Gifting Miles
It's the perfect opportunity looking forward to a new year full of reward travel on Avianca or any of its partnering Star Alliance airlines.
Accumulate Miles
It's never been easier to pad your LifeMiles account with miles you can use on booking flights, upgrades, and other qualifying travel perks. If you have a specific goal for redeeming the LifeMiles, this transfer bonus can help you achieve it at a cheaper cost than some other ways to get LifeMiless we'll cover later. Thanks to the lower price per LifeMiles, it's one of the best opportunities to get them.
Consolidate LifeMiles
Many LifeMiles members have family members that travel frequently. Having separate accounts has no benefit if neither account has enough points to purchase travel benefits. If you have multiple LifeMiles accounts (such as between family members), consolidating the miles into one account can mean better benefits for everyone.
If you were already considering combining LifeMiles accounts, this transfer bonus is an additional perk for a transaction you were already planning.
Gifting Miles
This Avianca LifeMiles transfer bonus comes just in time for the holidays and making travel plans for next year. If you're planning on gifting LifeMiles to someone who already has a LifeMiles account, the transfer bonus lets you either spend less for the amount you're gifting or let them receive more for the amount you were planning to spend on the transfer costs. Either way is a welcome bonus that anyone will appreciate.
Is It Worth It?
Avianca LifeMiles are highly sought after by avid rewards travelers who understand the value of the miles. They offer high reward value, and frequent promotions such as the transfer bonus allow one to build a sizable member account. Also, the flexibility of using LifeMiles across partner airline networks. But is this deal worth considering?
The biggest downside to the Avianca transfer bonus is the cost of transferring the miles. You must consider this price (upwards of $1,125) when deciding. Compare this cost to other frequent Avianca promotions, such as price discounts on purchasing points directly.
Travelers that will get the most value from the LifeMiles transfer bonus already have an idea of what they plan to use the points for—whether gifting or redeeming yourself for travel rewards. The discount price for the points can give you upgrades to a business class seat and other perks.
The current trend for the transfer promotion for the past two years occurs before spring travel (March), after summertime peak travel (August), and at the end of the year (December). The LifeMiles bonus can give you a boost when you have a trip planned for the beginning of 2023. However, if you have time before your next trip, wait for other promotions offering better cost per LifeMiles or take advantage of one of the other many ways to accumulate LifeMiles.
Other Ways to Get LifeMiles
Did you know that Avianca LifeMiles is one of the easiest loyalty reward points to get? And thanks to Avianca's partnership with all StarAlliance airlines, these LifeMiles can be used on airlines worldwide. The Lifemiles transfer bonus is an excellent deal for getting a significant boost to your total LifeMiles, but it's not the only way to get them. If you miss out on this limited-time promotion ending December 15, you can use one of these alternatives to get some extra LifeMiles for Avianca and StarAlliance travel rewards:
Converting Credit Card Bonuses into LifeMiles
Buy LifeMiles through Avianca
Take Advantage of LifeMiles Purchase Discounts
Aside from limited-time promotions, these options are available any time of the year.
Converting Credit Card Bonuses into LifeMiles
We've covered several popular travel credit cards that offer 2-5x points per dollar purchase that you can later convert into LifeMiles. If you don't already have an account with these cards, you can take advantage of sign-up bonuses that give you a head start on accumulating points to convert. For example, The Platinum Card® from American Express and the Citi Premier® Card both offer 80,000 sign-up bonuses that convert 1:1 to LifeMiles—nearly as much as the max transfer bonus and have a lower annual fee than the $1,125 you'll spend on the LifeMiles transfer bonus.
Buy LifeMiles Through Avianca
If you're short a few LifeMiles to take advantage of a travel reward, such as a cabin upgrade, you can purchase them directly through Avianca. LifeMiles are always available for sale if you miss this limited promotion, although you can expect to pay a higher cost per LifeMiles. Also, keep in mind that buying LifeMiles costs more than the average value per LifeMiles unless you're taking advantage of one of the airline's Sweet Spot deals.
LifeMiles Purchase Discounts
The transfer bonus is one of the many promotions that Avianca runs throughout the year. It recently ended a promotion for discounted LifeMiles once the current transfer promotion began. If you're patient, you can find future discount prices that often cost less than the price to transfer—even after adding in the bonus!
There's still time to take advantage of the LifeMiles transfer bonus before it ends at midnight on Thursday, December 15, 2022. It's a limited-time offer to transfer up to 75,000 LifeMiles to another member and get a 115% bonus added to the transfer. It's the perfect chance to send someone the gift of travel for the upcoming year.